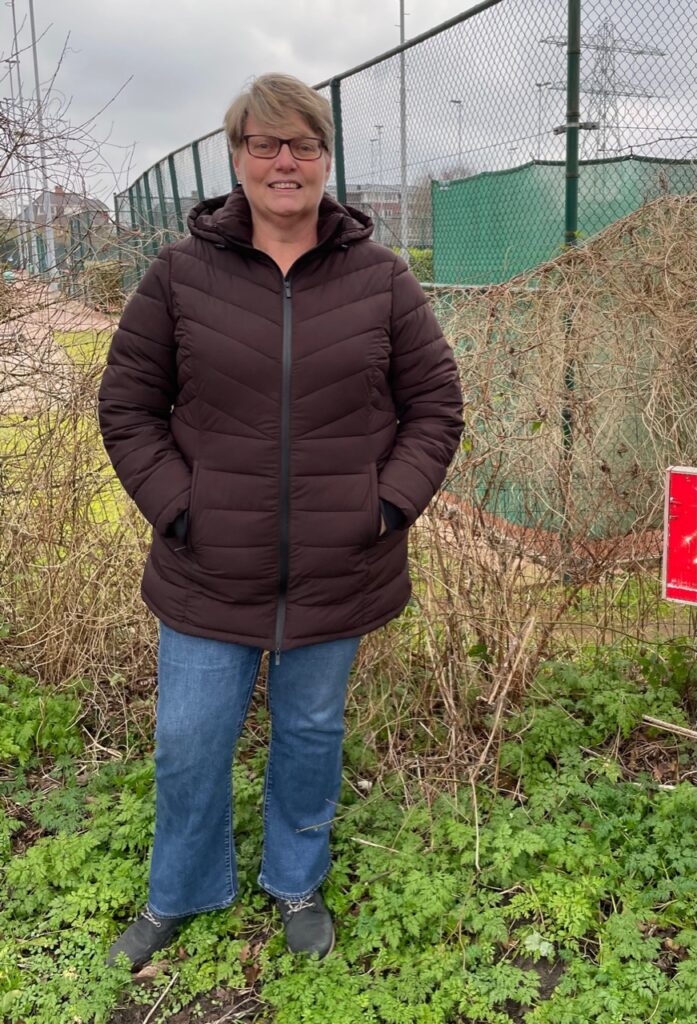 Wie ben je? Tanja Poulissen, ik ben 49 jaar en getrouwd met John (52). Wij hebben gezamenlijk drie kinderen.
Wat doe je? Ik werk samen met mijn broer bij Autobedrijf Steyger aan de Leidseweg. Hier werk ik nog ongeveer twee dagen per week. Daarnaast ben ik ZZPer; Ik werk voornamelijk als document- en procesmanager bij grote bouwaannemers. Alle documenten van begin tot het eind van het project komen bij mij langs. Dit alles om tot een goed en juist opleverdossier te komen. In mijn vrije tijd lees ik graag en kijk ik graag films en series bij Videoland of Netflix.
Waar woon je? Wij wonen in het "Voorse Park". Met de tuin aan de tennisbanen van "Forescate".
Wat vind je van Voorschoten? Voorschoten is een fantastisch dorp, ik woon hier nu 11 jaar, sinds de oplevering van ons huis. We wonen hier met veel plezier. Via het schoolplein en door het autobedrijf heb ik veel mensen leren kennen in korte tijd.
Wat zou je willen veranderen aan Voorschoten of heb je leuke ideeën voor Voorschoten? Ik heb gehoord dat het "gebied Rodenburg" is verkocht aan Niersman en ABB vastgoed. Dit is best een groot gebied: van de Charlotte de Bourbonlaan tot de Bachlaan, helemaal tot aan het spoor. Wij zijn erg benieuwd wat daar gebouwd gaat worden. De tennisvereniging "Forescate", wil Padelbanen gaan bouwen richting het Gershwinpad. Padel is een racketsport dat wordt gespeeld op open buitenbanen, geheel van glas. Het is een combi van tennis en squash. Natuurlijk allemaal heel leuk, maar het schijnt heel veel geluid te maken en dat is waar ons gedeelte van de wijk heel bang voor is. Dat wij nooit meer rustig in onze tuin kunnen zitten en met de ramen dicht moeten slapen. We zullen het proces van de tennisvereniging op de voet volgen. Wanneer er huizen gebouwd gaan worden op het "gebied Rodenburg", zal het geluid van de Padelbanen gaan weerkaatsen op de gevel van deze huizen.