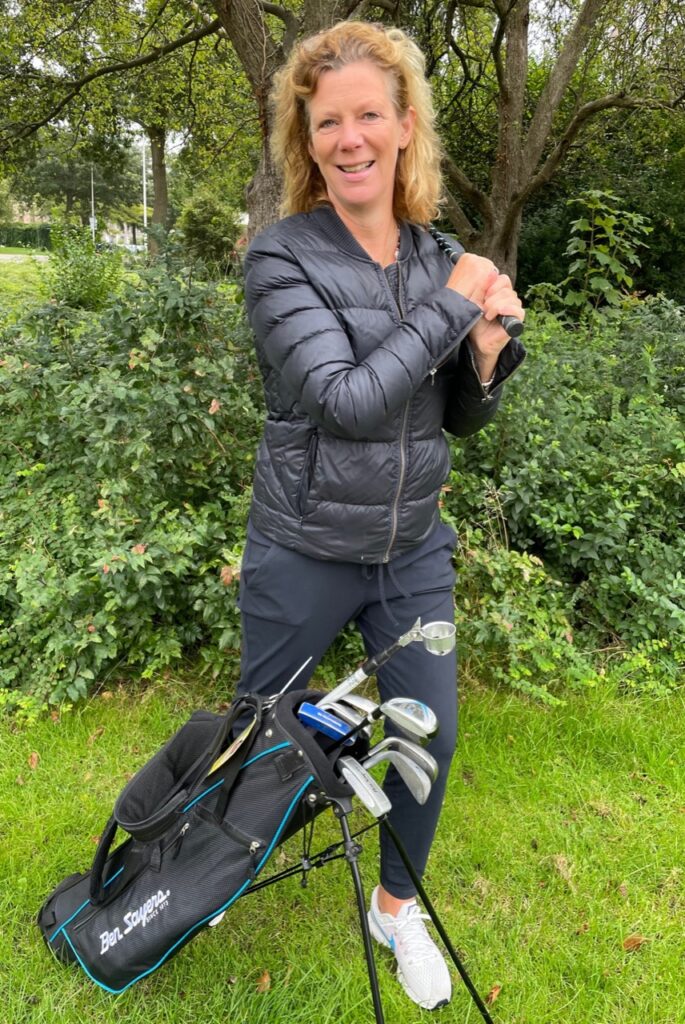 Wie ben je? Esmeé van Herk, Econome, ik word deze maand 48. Gelukkig met Johan (46). Moeder van Daan, Floor en Sophie.
Wat doe je? Na enige tijd beheerder en gastvrouw van het Bondsgebouw te zijn geweest, ben ik inmiddels alweer ruim twee jaar werkzaam bij van der Valk hotel Den haag-Wassenaar. Ik werk daar met veel plezier als gastvrouw in restaurant "de Bijhorst". Wat ik jaren als vrijwilligerswerk heb gedaan is nu mijn baan geworden. Uiteindelijk ben ik ooit tijdens mijn studie begonnen bij de Gouden Leeuw.
Naast mijn baan probeer ik nog actief te zijn binnen de Zonnebloem en de Cirkelbus. Het waren moeilijke tijden voor onze senioren! Op dit moment ben ik nog raadslid bij Voorschoten Lokaal Sterk. In maart zijn er weer verkiezingen maar dan sta ik niet meer op een verkiesbare plaats. Ik blijf uiteraard de partij wel steunen. Ik golf en wandel veel want ik ben graag buiten in beweging.
Waar woon je? Ik woon in Starrenburg II, dit is een prettige rustige wijk. Laten wij dat met elkaar zo houden!
Wat vind je van Voorschoten? Voorschoten is een leuk dorp en het is er heerlijk. Je bent in 10 minuten in Vlietland of de Horsten. Het verenigingsleven is hier heel bruisend. Voorschoten wordt de komende jaren steeds voller gebouwd en daarom maak ik mij zorgen over de grote wachtlijsten die er nu al zijn bij de scouting en sportverenigingen.
Wat zou je willen veranderen aan Voorschoten of heb je leuke ideeën voor Voorschoten? Zorg dat de verenigingen die Voorschoten nu heeft behouden blijven, wees zuinig op alle vrijwilligers van sport, scouting en cultuur! Want deze vrijwilligers maken Voorschoten juist zo mooi! Blijf ook werken aan een bruisend Voorschoten nu de Mall of the Netherlands klaar is, zowel de horeca als de winkels in Voorschoten.