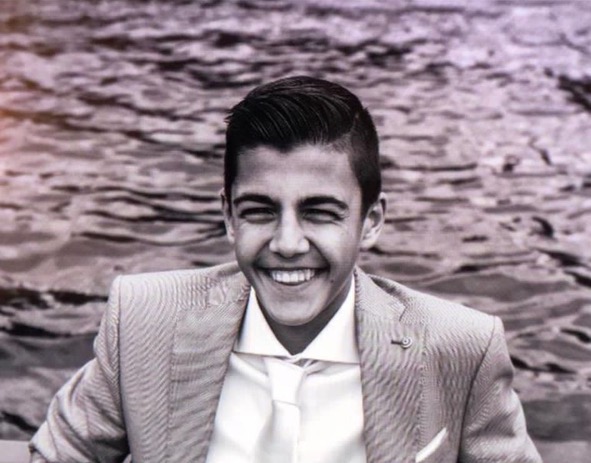 Wie ben je? Dante Panday, ik ben 18 jaar.
Wat doe je? Ik ben eigenaar van Nyan Switi, dit betekend "eet smakelijk", in het Surinaams. In 2020 ben ik begonnen in een garagebox in Wassenaar, die ik had omgetoverd tot een professionele keuken. Inmiddels heb ik drie locaties, twee in Utrecht en sinds vier maanden één op het Ambachtspad 24. Wij hebben allerlei Surinaamse producten: specerijen, pepers, sambals, Fernandes drank en Surinaamse gerechten. Wij staan vooral bekend om onze heerlijke Roti rol "kip", daarnaast hebben wij natuurlijk nog veel meer, ook vegetarische gerechten. De gerechten kunnen online besteld worden en daarna afgehaald of worden thuisbezorgd. Ik heb een hele drukke werkweek, maar ik probeer toch nog een beetje te fitnessen en mijn vrienden te zien.
Waar woon je? Ik woon nog bij mijn ouders in Wassenaar. Mijn vader is Surinaams en mijn moeder een Nederlandse maar ik heb wel een echte Surinaamse opvoeding gehad! No nonsens, gewoon luisteren naar wat een volwassene je vraagt en je wordt maar één keer gewaarschuwd.
Wat vind je van Voorschoten? Het valt mij op dat de inwoners van Voorschoten heel hartelijk zijn, ze zijn vriendelijk, ik had gelijk een leuk contact. Ze gaven mij het gevoel dat ik meer dan welkom ben hier en ik merk ook dat er heel veel gerechten besteld worden. Ik ben echt blij dat ik hier begonnen ben. Voorschoten voelt voor mij als een warm bad!
Wat zou je willen veranderen aan Voorschoten of heb je leuke ideeën voor Voorschoten? Ik zit hier nu ongeveer vier maanden, dus om nu al met ideeën of veranderingen te komen is iets te snel voor mij. Op dit moment heb ik hier de enige Surinaamse restaurant – winkel. Het zou leuk zijn wanneer er nog meer diversiteit aan eetgelegenheden zou komen. Dat meer buitenlandse zaken zich in Voorschoten zouden vestigen.