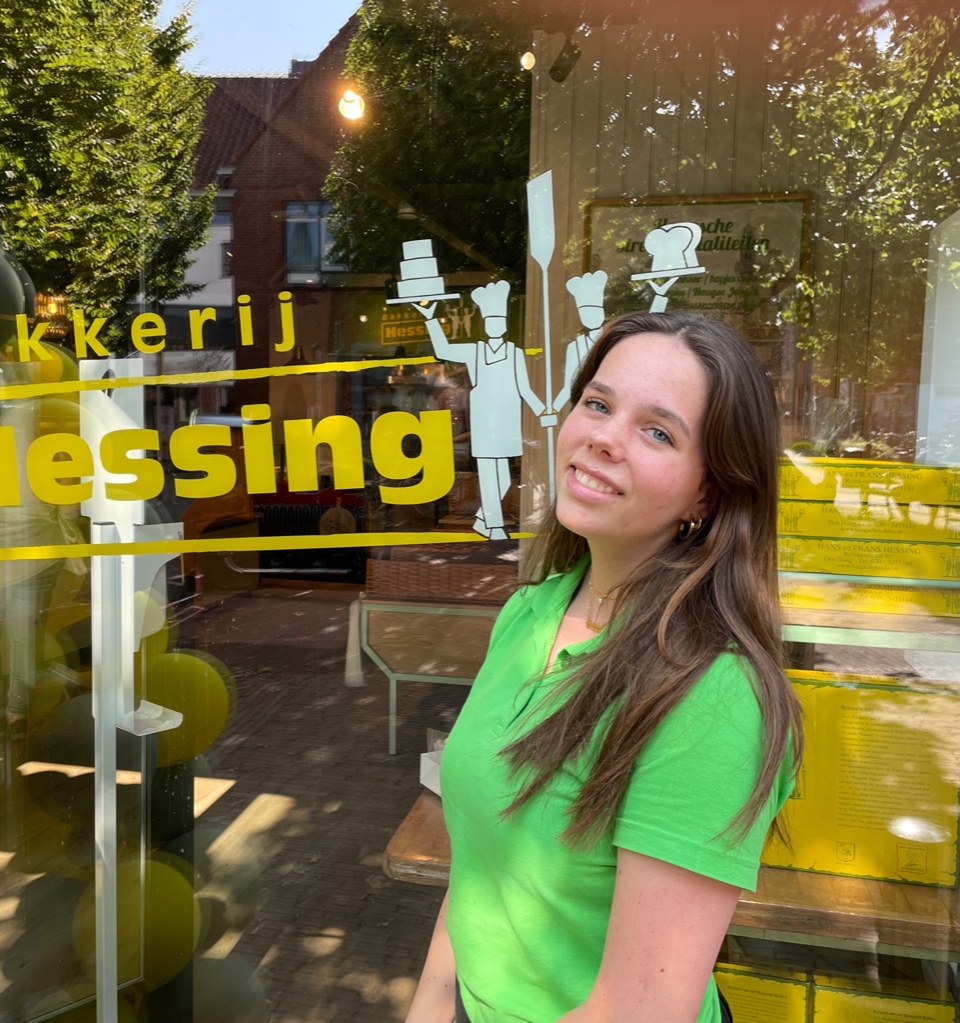 Wie ben je? Mila Lutjens, ik ben 17 jaar
Wat doe je? Ik studeer European Studies aan de Haagsche Hogeschool. Het is een hele brede internationale studie, gegeven in het Engels, waarmee ik later veel kanten op kan. Op cultuur, politiek vlak of Business. Het heeft wel heel breed altijd met Europa te maken. Elke zaterdag werk ik bij de nieuwe Bakkerij Hessing. We hebben een gezellig jong team en je mag ook je eigen initiateven uitvoeren. Ik heb altijd gehockeyd maar sinds de Corona ben ik ermee gestopt.
Waar woon je? Ik woon nog bij mijn ouders in de bloemenwijk, wij wonen daar pas twee jaar. Dit is rustig en gezellig wonen. Ik heb mijn hele jeugd in Noord-Hofland gewoond, ook een perfecte wijk!
Wat vind je van Voorschoten? Voorschoten is een leuk dorp, ik heb een hele fijne jeugd gehad. Nu ik wat ouder word vind ik het wel een beetje saai worden. Ik ga nu eigenlijk vaker uit in Den Haag en Leiden. Voorschoten is wel heel groen en rustig om te wonen en het ligt lekker centraal. De inwoners zijn erg gezellig en vriendelijk in de bakkerij. Dit geeft mijn zaterdag een extra fijne sfeer.
Wat zou je willen veranderen aan Voorschoten of heb je leuke ideeën voor Voorschoten? Ik mis in Voorschoten een plek voor jongeren van mijn leeftijd waar ze een hapje kunnen eten en een frisje kunnen drinken, gewoon om lekker met elkaar te kunnen chillen. In Voorschoten zijn de huizen erg duur, ik hoop dat als ik eraan toe ben dat de huizenprijzen weer gedaald zijn.