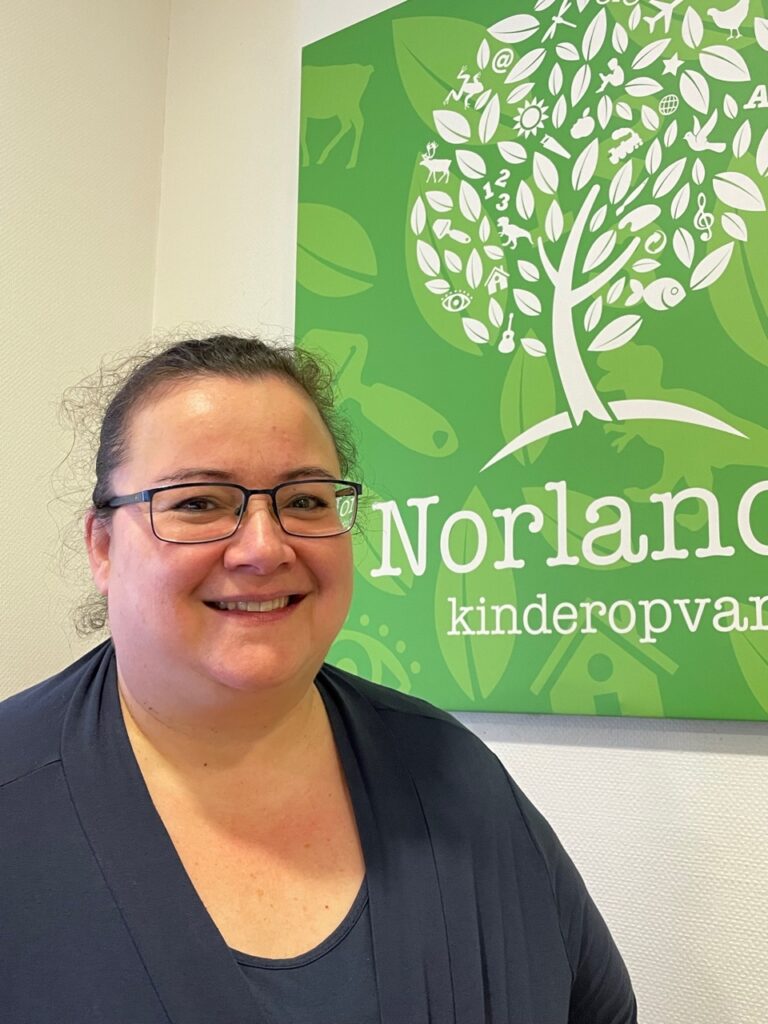 Wie ben je? Carin Wolters, ik ben 52 jaar en woon samen met Marcel (54). Ik heb een zoon Kelvin (33).
Wat doe je? Ik werk bij Norlandia bij de voor- en buitenschoolse opvang, locatie Bibelebos in Starrenburg II. Ik sta voor de oudste groep, dit zijn kinderen van 8 tot en met 11 jaar. Daarnaast doe ik ondersteunde taken voor mijn manager, denkende aan het roosteren, plannen van aanvragen voor extra opvang, bestellingen, regelen van reparaties enz. Bij afwezigheid van de manager ben ik het aanspreekpunt voor ouders en collega's. Ik ben een energiek en spontaan persoon, hou van gezelligheid, en van etentjes met vrienden thuis of bij hen. Ik lees graag alhoewel ik daar maar weinig tijd voor heb de laatste tijd en kijk graag naar Netflix series.
Waar woon je? Wij wonen in de Vlietwijk aan de kant van de snackbar aan de Leidseweg. Het is heerlijk rustig wonen in een toch levendige buurt.
Wat vind je van Voorschoten? Voorschoten is een fijne gemeente om te wonen. Het blijft een dorp en je maakt snel een praatje met elkaar. Voor kinderen is het een geweldig dorp om op te groeien.
Wat zou je willen veranderen aan Voorschoten of heb je leuke ideeën voor Voorschoten? Ik blijf het vervelend vinden dat er niet meer gefietst mag worden op de Schoolstraat. Er is nog nooit iets ernstigs gebeurt en ik had het gevoel dat de fietsers heel erg rekening met het wandelend publiek hield. Het aanbod van winkels is veel te veel van hetzelfde, daar zou eens op ingespeeld moeten worden door bijvoorbeeld de centrummanager. Verder vind ik dat er veel geld aan onzin projecten uitgegeven wordt door de gemeente. Neem nu bijvoorbeeld de zwarte stoeltjes en tafels in de Schoolstraat. Ze zijn altijd stuk en je kan er maar met zijn tweeën zitten. Echt zonde van het geld. Zet maar gezellig de bankjes terug daar kon je met vier personen op zitten.